We rent devices for $15 per day with a 2-week minimum.  But it's more cost effective if you purchase one on your own.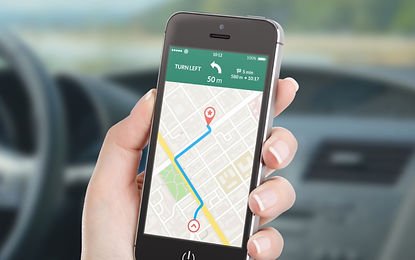 GPS tracking devices are extremely helpful and a great way to reduce the number of surveillance hours needed to gather the evidence that you need.  
There are a lot of devices are available for purchase on the internet. We have over 20 years experience using these devices and will be able to point you in the right direction. We are frequently asked to conduct surveillance after our client has already purchased a GPS device. Unfortunately the client picked a cheap device where the battery only last 3-4 days. There are dependable devices out there that will last a month or longer before needing to be recharged. I recently tested (July 11th thru November 19th 2022) the device listed below (Oyster3) and it has tracked my vehicle for the past 5,400 miles on three Ultimate Lithium AA batteries. Amazing performance and it's still going.    
The more frequently the device updates (reports a location to the internet) the more power that is used. So I have my device set to update every 5 minutes while there is movement. 
Some devices can report every 5 seconds and other devices never go to sleep. Both methods use up precious battery life requiring you to risk removing the device to charge it up and then replacing it. My choice is to place it once and forget about it. 
The devices listed below can be placed (hidden) inside a vehicle or if you purchase the magnetics ($9.95), it can be attached under the vehicle to the metal frame. Once the device is attached, you can begin tracking by using a regular computer via the internet or the companies free app on your phone.
The links below will take you directly to the company's website and the devices (Yabby3 and Oyster3). Yabby3 is smaller and does not last quite as long as the Oyster3. When ordering you will see dropdown boxes. Select 5 minute updates, month to month billing and yes to order the magnetics. Magnets are needed for placement under the vehicle. Magnets are only able to be ordered on the Oyster3 dropdown menu or under accessories, but will fit both devices. 
No GPS device is perfect. Things can go wrong with any technology. Placement is everything. Always test things out before needing it for a critical situation. 
​